With over 700 million users, LinkedIn is now one of the biggest social media platforms. While it's a professional and networking-focused platform, it's also where people come to connect, learn and communicate with each other, making it a fantastic resource for nonprofits to leverage.
With the right steps, your organization can find new corporate and individual donors, as well as volunteers and advocates.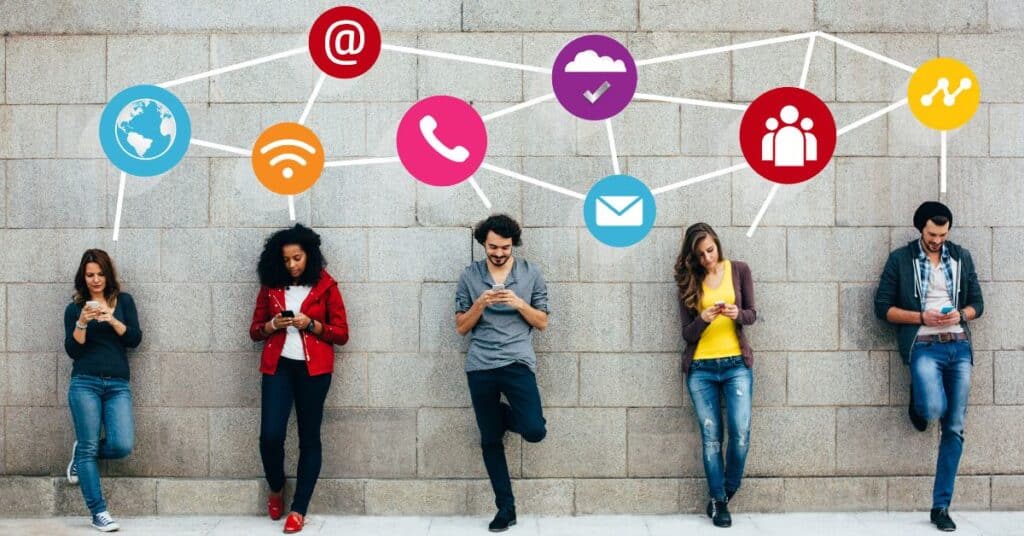 Here are five tips for using LinkedIn to effectively reach the right people and build strong partnerships and connections that will last.
1. Use your network to find corporate and foundation partners.
LinkedIn is a fantastic resource for building connections that could blossom into funding partnerships for your organization. The key is connecting with the right people in the right way, and using your network to make it happen.
First, do your research and know what you're looking for. Once you have a list of corporations and foundations that fund your type of work, follow their pages on LinkedIn so you stay up-to-date with their posts and announcements.
Then, start digging through the people that work there — this is how you'll find the most appropriate person to reach out to. You'll want to look out for those with titles that indicate they're on CSR or philanthropic partnerships teams.
Before you reach out to anyone to introduce yourself and your organization, check your degree of connections with them — are you first, second or third? If you're first degree, then you should reach out directly. If you're second degree, look to see who your mutual connection is — they might be able to introduce the two of you in a more effective way. Warm introductions are always better than cold in-mails.
Make sure to personalize your messages, not only to potential corporate sponsors but across the board on LinkedIn. Look at the individual's profile first — maybe there's a new role or promotion you can congratulate them on. And be sure your own profile and your organization's LinkedIn page are both in tiptop shape.
2. Match with volunteers with the right skill sets.
Most nonprofits rely on volunteers in one way or another. And data shows that volunteers are 2x as likely to become donors to your organization than regular leads!
You should see LinkedIn as a platform to connect with new volunteers and advocates —- millions of users are looking for opportunities that will allow them to put their skills to good use.
First, start by learning how the LinkedIn Volunteer Marketplace works. Organizations can post volunteer opportunities, and can even automatically sync those posted on platforms like VolunteerMatch. This way, LinkedIn users who are searching for volunteer or pro bono positions can find your opportunities and apply if they're the right fit.
You can also find volunteers by participating in LinkedIn groups where your target volunteer audience would be. For example, if you're an environmental organization based in New York, you could join a group for local climate change activists in the city.
If you subscribe to LinkedIn's Sales Navigator, you'll also have access to the platform's advanced search functionality. There, you can search for individuals with an interest in skilled volunteering — or joining a nonprofit board — and add other geographical or skill filters as needed.
3. Launch LinkedIn lead gen ads to connect with your target audience.
If you're willing to make the investment, LinkedIn's lead generation tools could help connect you with potential corporate sponsors, volunteers and donors. The platform claims their lead generation rates are 3x higher than other major ad platforms!
To get started, you'll need to set your budget and define your audience. LinkedIn advertising allows you to get hyper targeted — you can use professional data and filter by job title, company, industry, skills, interests and more. You can also retarget site visitors.
LinkedIn's lead gen forms make it easy for users to instantly share their contact info with your organization — the forms are pre-filled with information from their profile. You'll have the option to download new leads from your LinkedIn Campaign Manager or set up an integration with your CRM platform.
If you haven't explored LinkedIn's paid advertising programs before, the team at iMission Institute can help you get started!
4. Cultivate donors for your major gift program.
LinkedIn can be a great tool to help you identify potential donors within your network — especially those with the means for becoming major supporters.
First, start with your organization's wealth screening or donor research platform, like iWave or Donor Search. These tools help you create lists of prospective donors based on their wealth, biographical data, past charitable donations and more.
Once you have a list of prospects that you'd like to target, take it to LinkedIn. There, you'll be able to identify the prospects who are in your network — look for those first and second degree connections. If you have a mutual connection with them, you may be able to get introduced in a more effective way than reaching out cold.
If you have LinkedIn's Sales Navigator, you can also create an account map, which organizes people in your network so you can quickly identify points of connection and opportunities for warm introductions. It also allows you to:
Keep track of all your prospects in one place and save up to 10k donor leads.
View LinkedIn-recommended leads based on your previously saved prospects.
Communicate directly with prospects using customizable message templates sent directly to their LinkedIn InMail messages.
Integrate your CRM data, maintain an accurate contact list and receive updates about relevant changes to each person or company's profile.
According to LinkedIn, nonprofits that use Sales Navigator increase these types of connections by up to 2.5 times! If you're not sure how to get started with Sales Navigator, we can help — start the conversation with us today.
5. Use strong content to drive engagement and reach the right people.
Regularly publishing content on LinkedIn is a great way to attract new readers, drive engagement with your brand and build relationships with potential supporters.
You can also easily launch a LinkedIn newsletter, which is a feed of your content that users can subscribe to and receive notifications for each time you publish something new. You can promote your newsletter by sharing it in relevant LinkedIn groups and boosting posts about it to a targeted audience. If you want to learn more about this content distribution tool, check out our resource: A Guide to LinkedIn Newsletters for Nonprofits.
Start using LinkedIn to its full potential today
Regardless of the size of your organization, investing in LinkedIn tools and drawing on your network will help you amplify your message and find new supporters.
If you want help leveraging the power of LinkedIn, contact the iMission team today!