Nonprofit fundraising must find new and innovative ways to succeed.
Google has expanded its tools within Google for Nonprofits that can help.
Most importantly, Google's tools for nonprofit organizations make it possible to conserve cash while making the biggest impact possible in your fundraising efforts. Smart use of these free tools can make a big difference in saving time, keeping your staff organized, and raising an abundance of cash.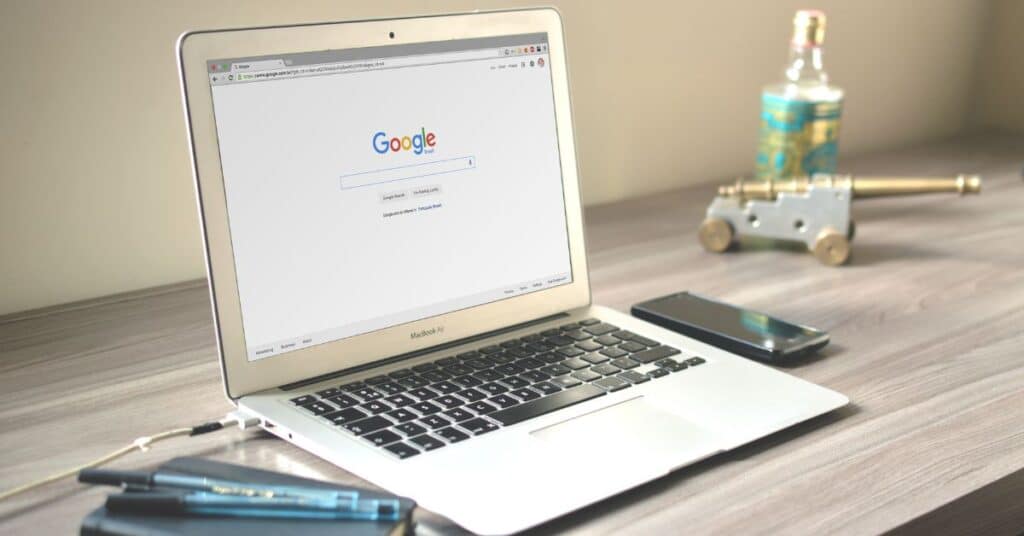 Google Fundraising: Tools For Nonprofits
Google Ad Grant
While Google hosts a paid Adwords platform which can be used as a part of your overal nonprofit fundraising strategy, if you have not yet considered a Google Ad Grant, you may want to look into it.
What is a Google Ad Grant? As a part of its assistance for nonprofits, Google grants approved nonprofits up to $10,000 monthly in free Google ads. These free ads are used to attract supporters, drive traffic, and raise awareness.
Molly Force outlined the importance of the Google Ad Grant program, noting that Google processes over 100 billion searches monthly. In order to spread your impact farther and capture attention among these billions of searches, smart use and management of an ad account is critical.
Google readily admits that managing an Adwords account can be a challenge. They do offer various online support forums and videos, as well as a monthly newsletter for additional support.
Pro Tip: Look for a certified professional to help set up your account. Google has strict requirements for account management and getting your org started on the right foot is critical.
Google Meet
Providing online video meetings without a monthly access fee, this app can be used to hold virtual meetings for groups small or large. The host of the meeting must hold a Gmail account, or a Google for Nonprofits associated account, but all others invited to participate need not have a Google account.
This tool can be used for internal staff planning meetings, virtual volunteer training, or even holding a volunteer recruiting meeting. Once your volunteers are onboarded, use this video app to connect dozens of new volunteers for a virtual training event.
As a result of using this free app, you can save your team time and effort.
Pro Tip: Using this free app conserves your cash, piling up monthly savings from not having to pay for a fee-based video service.
Google Calendars
Using this flexible online calendar, you can build a unique shared calendar for your organization's fundraising schedule. Include dates for recruiting events, campaign launches, reporting deadlines, and more. An advantage to sharing a Google calendar with your team is the ability for anyone on the team to see, at-a-glance, the overall project schedules.
For example, when scheduling a meeting between groups, eliminating the round of emails to see who is free at what time will save you valuable time.
Pro Tip: Sharing the calendar with your Board is a simple way to keep them informed of the progress of your campaigns.
Google Drive
Available to anyone with a Gmail account, Google Drive functions as an online storage area. The Administrator for your Google For Nonprofits account is able to set varying permission and access levels to keep files private. By the same token, permission to share folders and files can also be managed.
As mentioned above, files within Drive can also be shared via Google's other sister applications. Any files stored within an organization's shared drive can be worked on collaboratively with your team in real time.
For example, while in the planning stages of your fundraising campaign, a document shared from Drive can be simultaneously viewed by your team. This can allow everyone's input to achieve a common goal like creating a finished recruiting email, flyer, or form.
Pro Tip: Set up digital toolkits within folders in your Drive so they can be easily shared with your full team.
Google Forms
Data capture is critical to a successful fundraising campaign. Google's Forms app allows for a seamless integration of a data capture form and the Sheets application for file download.
Many useful form templates are available to get you started. Using the intuitive form builder takes just a few minutes to create a working data capture form. For example, you can build a form for volunteer sign up, a petition, or a newsletter sign up.
One particularly useful feature of Forms is the ability to edit a form on the fly, even if it has gone live. Should you need to add a question or change the phrasing on a live form, you may do so while saving any data that has already been submitted on the original form.
Isha Mishra of Google recounted an example of launching a client feedback form, only to realize she had forgotten to ask for a phone number. She quickly accessed the form, added the missing field, and her campaign continued uninterrupted. This feature is NOT available on many other form builders, and is very helpful, especially for small teams.
Pro tip: Tailor your nonprofit fundraising campaigns by creating unique forms embedded in your landing pages. Create a unique form for email, for social media, etc. You'll be able to track your performance and determine which of your fundraising efforts is most impactful.
Raising Awareness: Finding New Donors
Nonprofits can use Google fundraising tools for growing their base of followers/supporters as well for finding as new donors. Most importantly, using specific tools can help expand your reach, motivating new supporters to join your cause and support you financially.
YouTube
Did you know you can create a YouTube channel exclusively for your nonprofit? One pro tip is to create a brief "trailer" video about who you are and what your nonprofit hopes to achieve. Pinning this video to the top of your channel's YouTube page is a great way to introduce your mission in a meaningful way.
Video formats are known for high-impact communication in a short time frame
30-60 second video can be a great social media tool for fundraising
Include a "Link Anywhere" card within your video driving traffic to a donation form.
Another best practice Isha Mishra advises nonprofits to follow is to create specific playlists of videos. Group vidoes into topics that you know are of interest to your supporters/donors.
By curating a playlist, you help people find exactly what they want to know about your org. You can direct them to your website or to a donation form directly from the video.
Examples of great nonprofit YouTube channels include CharityWater and Junior Achievement.
YouTube Livestream
Your can set up a virtual training for volunteers using livestream. Your team can provide training to specific group at a specific time, and the training can be recorded for future use and additional trainings. Record once, and use it repeatedly!
Google Maps
Once your account is set up in Google for nonprofits, in your main Apps dashboard, activate the Google Maps app. Once inside the app you can request a monthly $250 credit that will allow you free use of Maps functions that are normally only available as a part of Google's paid services.
If you want to use more of the Maps functions over the free amount allocated, you can do this at a discounted nonprofit rate.
Importantly, Maps can be embedded directly within your web site, allowing potential donors and assistance recipients to find you.
MyMaps allow you to create a customized map showing:
Your service area
Directions to your site(s)
Specific routes for marches or distribution routes
Where your org is located if you have multiple locations/offices/facilities
Highlight exactly where donations are used in your community
Pro Tip: Be sure to confirm your location within Google Maps so that anyone looking for you has clear information. If you have more than one location, be sure to list them all!
Google Chat
Nonprofit fundraising often involves sending volunteers into the field. If this sounds familiar to you, using Google Chat to keep your team in touch in real time is a huge advantage.
Google Chat can be accessed via a mobile device or a desktop/laptop. In the app, you can create chat rooms open only to specific groups to communicate directly with each other. Most importantly, a live communication line can be invaluable for fielding questions from your volunteers or your staff.
One highly useful feature to Chat is the ability to upload items from Google Drive directly into Chat. You can quickly upload a pdf flyer, a video link, or even a full presentation slide deck into Chat. This upload is then instantly accessible to show others.
Pro Tip: Set up and test your chat rooms well before your live start date. Train your team with a live test run so they are all comfortable and know how to use the Chat features.
iMission Institute has a deep well of experience in Google Adwords account management and ad creation.
If you'd like to learn more about how Google for Nonprofits can be put to work for your organization, connect with us! Our Google-certified staff is available to consult with you on your next project.