How can you build a brand that elevates your nonprofit organization and provokes the emotional response you're looking for? Every communication you have with prospects builds your brand, whether you've thought about brand-building or not. A strong brand will help you recruit volunteers and supporters, and improve your fundraising ability. Good branding lies at the core of your nonprofit marketing. Logos and taglines are important, but it's the meaning behind all the elements of your brand that matters.
What Is A Brand?
The word "brand" is used in different ways, with its origins in cattle branding. Some people think branding is all about logos, graphics, font, and taglines. These are all important elements of a brand, but the meaning and emotional impact behind your brand counts more than its appearance. When you buy a product, its packaging helps you make your choice. But you're not actually buying the packaging – you're buying what's inside. It's the same with nonprofit brands.
A nonprofit brand includes the expectations, memories, stories, and relationships that it presents to the world. The stronger the brand, the more likely people are to support your nonprofit. Recognizable brands can provoke a strong emotional response – think The Red Cross, Planned Parenthood, Unicef, and the NRA. That emotional response is where the power in branding lies and sets the stage for moving people to action.
How people view your brand, especially at first, may be quite different from how you think they see you. Everything you say and do builds your brand, and you refine it over time.
The question is not if, but how, your nonprofit builds its brand – you already are building your brand, whether you realize it or not. Here are some core questions and considerations that can help you build the brand you want.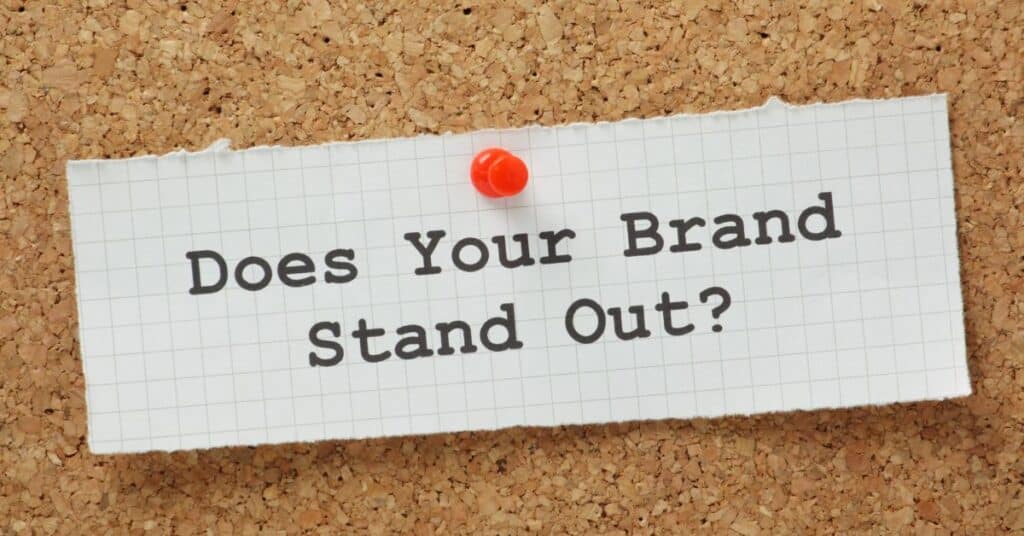 Five Key Questions Strong Nonprofit Branding Answers
1. Is this interesting to me?
Your brand should make it immediately clear whether your organization represents something someone cares about. If your brand accurately communicates what your organization does but it isn't a good fit for someone, they can choose not to interact with you.
2. Does the organization seem credible?
A strong brand helps communicate that you're a real, functional, and trustworthy organization with programs, staff, and services. Introducing your staff members to your supporters at both in-person and digital events can help shore up the feeling of connection and confidence among your audience. Featuring specific programs and their impact across your social media channels is another great way to bolster your credibility.
3. Do they actually make the world a better place (as I see it)?
Are you demonstrating that your organization is having a real impact? Here again, you can share the tangible benefits of your work through social media posts. Sharing pictures, videos, and text updates featuring the real people your work affects helps your supporters understand and feel good about your work, and about their role in it.
4. How will they use my money?
People are suspicious of how nonprofit organizations – even ones they generally trust and support – use their donations in their budgets. Does your branding inspire confidence and credibility in your supporters in terms of your fiscal responsibility? If you're highly rated by organizations like Charity Navigator, or GuideStar, broadcast it! People have a lot of choice in deciding who to donate to, so make sure they know it's worth their while to choose your organization.
5. Have they made a memorable impression?
If it's hard for people to remember your name, details, or even existence, they won't support you. A strong brand stays out in front, and on top of their prospects' minds.
Why Nonprofit Branding Matters
Strong nonprofit branding has clear benefits for organizations. Research has shown clear links between strong branding and fundraising success. Strong branding has a particularly powerful impact for individual donors. A strong brand will get more people to give, and, on average, to give more. Strong branding has also been shown to elicit greater foundation and corporate giving.
But a strong brand transcends fundraising and donor benefits and extends to other important areas. Strong nonprofit branding can help increase your media coverage, program participation, and volunteer recruitment. A nonprofit brand is like a decision-making shortcut—people are busy and they need to be able to make quick decisions about who is worth listening to and supporting. A strong brand helps them make those choices more efficiently.
Making an appeal before getting your brand in order is like putting the cart before the horse— it's the wrong sequence. Making appeals with a weak or muddled brand won't cut through a prospect's information clutter, and they might not even look at your request for support. In terms of new donor acquisition, a strong brand can help you get noticed—especially by the people whose interests and concerns align with yours.
A Clean Slate
When you first connect with new donor prospects, you're likely starting with a fairly clean slate in terms of your brand. Because these new prospects don't know much about your nonprofit, it makes brand-building easier. But you have to be proactive about making sure you're building a strong brand. Even for people who are more familiar with you, a proactive approach is an opportunity to change their perception of you if that's what you want.
iMission's Nonprofit Branding 101 free video class guides you through the five key questions in your prospect's mind so you can build a strong brand they'll be excited to support.