There is a reason why over 40,000 nonprofits are using Salesforce. It's not only because nonprofits can get 10 free user licenses. It's because Salesforce is an incredibly powerful platform — great for fundraising, advocacy, marketing, and program management.  And, Salesforce integrates with many digital tools that nonprofits already use, like Constant Contact, MailChimp, Eventbrite, and Quickbooks. There's no new coding required!
When you put all the benefits together, Salesforce is an organizational game changer, breaking the departmental and program silos that get in the way of doing good better. 
Sure, Salesforce can seem intimidating at first blush. It can also feel like client support from Salesforce under the free licenses is virtually nonexistent, making matters more stressful.  Fear not. There is a big community of folks available to help, both paid consultants and others through the online Power of Us portal. And there are easy ways to stay organized as you get started down the learning curve.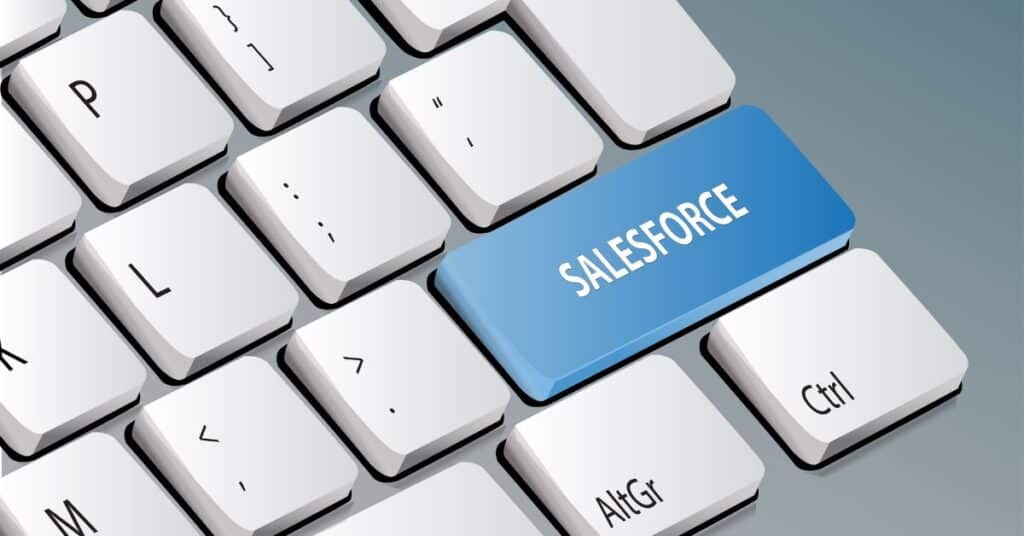 Here are six tips to get started with Salesforce for Nonprofits:
Tip One: Access Your Free Salesforce Licenses
If you are a 501(c)(3) nonprofit, Salesforce has a grant waiting for you. It's 10 free user licenses. Don't wait. You can quickly sign up for a trial and then apply for your nonprofit's grant. Most grant requests are approved in just a few days.
You don't need a detailed plan to get this done. Get it. Open it. Start learning.
Tip Two: Learn the Language
For new users, Salesforce terms may sound foreign. Salesforce was originally created as a for-profit sales and marketing tool.
The Salesforce Nonprofit Success Pack addresses this challenge.  NPSP now cheifly speaks "nonprofit," lingo but it still comes with some of the old for-profit slang, .
Take time to understand core terms like objects, fields, contacts, household accounts, organizational accounts, relationships, affiliations, opportunities, and campaigns.
A good way to learn these terms is to head over to the Salesforce e-learning platform. Trailhead has many resources for people just starting out. Here's a bonus tip: Check out Understand the NPSP Data Model
(FYI: to access this online training, you'll need your Salesforce login credentials, so make sure your nonprofit has received its free licenses).
Tip Three: Learn by Doing with Salesforce for Nonprofits
The best way to learn Salesforce is to use Salesforce! Don't wait to upload your data to start learning. Here's how to start:
Login into Salesforce, and navigate through the steps below.
NOTE: you might initially be frustrated because you can't find something. Don't fret. You are going through these steps so you learn where the fields are and more importantly how the fields connect and relate. If you get stuck and can't find the answer in Trailhead, just give us call at the iMission NP Salesforce hotline (203) 747-8042.
Learning Path 1:
Firstly, create a household account (tip:  think about a couple living together)
Secondly, create two contacts, one for each individual living in this household. You'll be able to add them to the household as you create the contact. (Reminder:  a contact is one person! That means one person per contact. Split personalities don't apply. Households is where the Mr. and Mrs. (or Ms. and Ms., or Mr. and Mr.) will be connected.
Thirdly, go back to the household account. Check to confirm that both people are listed in the household.
Lastly, you'll want to define relationships.  Why? Although we know your contacts live together, how are they related?  Spouse? Parent/child?  Or may just a friend? In Salesforce, you define these through relationship settings.
Learning Path 2:  Great start.  In a similar fashion, it's now time to set up an organizational account.  Take a look at one of your contacts.  Where does he or she work? The employer will be the organizational account
Create an organizational account with the employer's information
Now, go back to the contact record. Find affiliation and link your contact to their employer.
You've got it now.  Accounts, Contacts, Relationships, and Affiliations.  You're understanding the data and how they connect. Besides these, there are just two more sets of fields that you want to understand; these are campaigns and opportunities.
Tip Four: Manage the "Clean Data Quest"
Time and time again, we've seen organizations delay launching Salesforce (or other CRMs) for months (and even years) because they want to all their data cleaned-up first.
However, you certainly don't want to port over bad data! In most cases, you can transition to Salesforce by importing only the essential data – the information you really need to get work done more effectively.  Later, you can get valuable but not essential "dirty data" cleaned and imported.
Tip Five: Target Simple Workflows
All things considered, Salesforce is so much more than a place to house data. It's a powerful tool to simplify and automate work, saving time, enhancing servicing levels and improving collaboration.
Just start out by selecting a few simple workflows that your team could use for a test drive. In no time you can show people how they really can do more with less. In the long run, using these tools provides the incentive to learn Salesforce and find ways to exploit its power, now and in the future.
Tip Six: Find a Way to Get Quick Answers
Salesforce is big, powerful and flexible. That brings complexity at times. However, resolving this complexity often does not require deep thought. It's about being able to get quick answers for taking simple steps.
What's great about Salesforce are the online groups and communities that can help. Fortunately, as a nonprofit, you may be able to solicit the support board members or volunteers who are using Salesforce in their jobs. Remember, you can also identify a Salesforce consultant committed to your teams training and capacity building.
Finally, if you are still wondering if Salesforce should be in your nonprofits future, then check out our blog, 5 Reasons Why Salesforce Is Right for Your Nonprofit.
iMission Institute is a strategic Salesforce for Nonprofits Consulting Partner working exclusively with nonprofits and social sector organizations. Get in touch today!
Quick Links
Access Your Free Salesforce Licenses
Learn by Doing with Salesforce for Nonprofits