As every nonprofit marketer knows, having great content isn't worth much if you don't have any eyes on it.
Distribution is a critical part of your content strategy — how you share your stories and content is just as important as how you create them.
LinkedIn newsletters are a great tool to share your organization's content with a broader audience and reach new potential donors.
Worried about having the bandwidth to create content for it? Don't be. One of the great things about LinkedIn newsletters is that you can repurpose content you already have, like blog posts, email newsletters, etc.
Let's take a look at why a LinkedIn newsletter is worth your time, and what the best practices are for creating an effective one!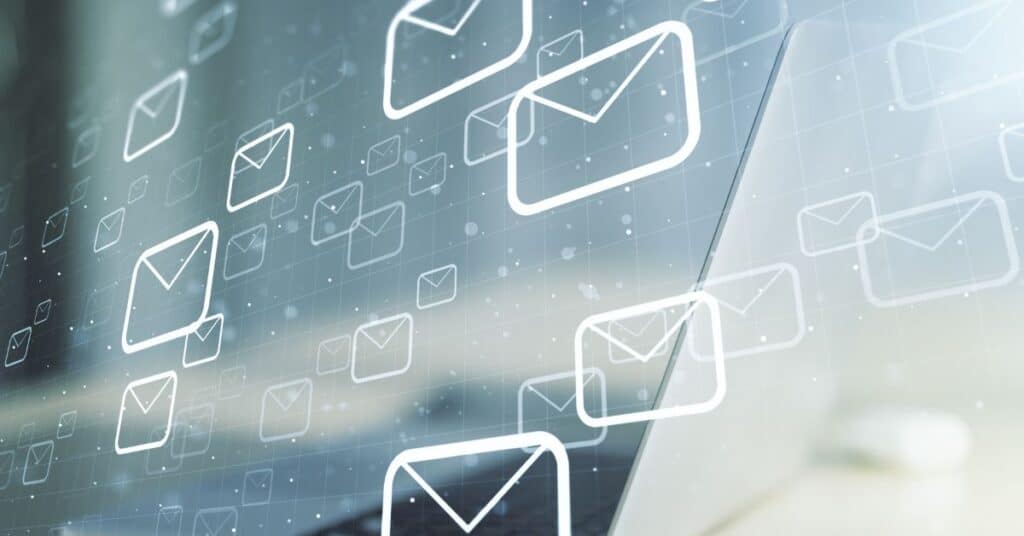 Why Should You Create a LinkedIn Newsletter for Your Nonprofit?
One of the keys to successful content marketing is finding people where they already are online — sharing your content where people hang out digitally.
And LinkedIn is one of the biggest social media platforms — it has over 700 million users and has reported 9 billion content impressions. While it's a professional network, it's also a space where people come to connect, learn and communicate with each other.
If you're not amplifying your content on LinkedIn, you're missing out!
Starting a LinkedIn newsletter opens the door to a much wider audience and gives you more opportunities to engage with new donors, advocates and like-minded organizations and businesses.
When you create a LinkedIn newsletter, you don't have to reinvent the wheel — you can repurpose great content that you already have.
LinkedIn newsletters are great for long-form content, where you can dive deeper into specific topics and accomplishments related to your organization. Think about it as a vehicle for distributing those impressive blog posts you've written or the most moving success stories or case studies.
A Comparison of Content Channels: Email Newsletters, LinkedIn Articles, Blogs & LinkedIn Newsletters
Providing more options for engagement is one of the best ways to reach new people. However, if you want to narrow down your content creation, a LinkedIn newsletter is more worth your time and energy:
| | |
| --- | --- |
| Email Newsletter, LinkedIn Articles, & Blog | LinkedIn Newsletter |
| Reaches specific audience members who are already engaging with your organization | User-friendly medium that appears on a large social platform many people already log into every day |
| Offers more limited capacity for readers and subscribers to share your content and therefore less visibility online | Greater visibility in less time since it is easy to share with an entire network (including individuals, organizations, and businesses) |
How Do LinkedIn Newsletters Work?
Essentially, a LinkedIn newsletter is a feed of your content (your stories, photos, videos, etc. published as LinkedIn articles) that users can subscribe to. Once they're subscribed, they receive notifications each time you publish something new!
Here's How to Start Your LinkedIn Newsletter:
First, you need to make sure your account is in creator mode, which you can turn on in the resources section of your profile. Then, at the top of the homepage, click on "Write Article", which takes you to the publishing tool where you can select "Create Newsletter" and get started.

When you normally post content or publish an article on LinkedIn, it rapidly becomes buried in your LinkedIn timeline, making it less visible to your network. But a LinkedIn newsletter enables your subscribers to:
Receive in-app and/or email notifications, so they never miss a new story from your organization.
Consume the content directly on the platform.
Have the ability to share it with their individual connections or entire network.
Your existing LinkedIn followers will likely make up a good portion of your newsletter subscribers, but other users can also subscribe, which is why it's a great way to grow your network.
Tips for Creating a LinkedIn Newsletter People Will Read
Like with all digital marketing tools, an effective LinkedIn newsletter starts with strong content.
Consistent content is a key component of establishing credibility for your nonprofit, creating a brand people associate with your cause, and becoming a thought leader in your area. It enables you to communicate and demonstrate your purpose, how you advance your mission, and the values of your organization.
If you're already implementing a successful content strategy through other mediums, you can repurpose what you have for LinkedIn, editing as needed.
If you're just starting your content strategy, it's important to start by defining your goals, and then brainstorming content topics that will help you attract readers and accomplish those goals.
Here are a few topic ideas to get you started:
Focus on timely, trending stories or news related to your organization's work. If you write thoughtful pieces about subjects that your target audience is interested in, you're much more likely to get new readers.
Humanize your organization's brand by sharing employee, volunteer or donor spotlights.
Share testimonials from people or communities you have helped, or highlight organizations you've partnered with.
Announce and/or recap fundraising events, volunteer days or annual galas that you've held.
Stick to These Best Practices
Like most digital content channels, a LinkedIn newsletter is about building long-term engagement. Follow these best practices to get the most out of your LinkedIn newsletter:
Title: Choose a clear, catchy, and informative title for your newsletter.
Description: Make sure your newsletter's description hooks the reader.
Format: Write in a format that's skimmable — short paragraphs, clear headers, bolding, and bullets.
Images: Use images and videos where possible to break up text.
Banner: Use banner images that are 300×300 pixels (either stick with a consistent image or change it up depending on the newsletter's content).
Timing: Publish your newsletter at a time when you or another team member is available to engage with users (reply to comments, thank readers, etc.)
How to Reach New Users With Your LinkedIn Newsletter
Let's talk about two ways to directly reach new users on LinkedIn with your newsletter content:
Share your content organically through LinkedIn groups, which are spaces for professionals with similar interests to connect. You should first research and join LinkedIn groups that are relevant to your organization's work and your target audience. Then, start to participate and connect with other users there, and share your LinkedIn articles and newsletter. If you're in the right groups, you should be able to find readers interested in your content.
If you're willing to invest some money, share your newsletter through a boosted post. You can make sure you're reaching the right people by getting as broad or targeted with the audience as you want — audience filters include location, demographics, job function or title, interests and groups, and much more. Remember to make sure that your post copy gets the reader excited about the newsletter, and provides the direct link to it where they can subscribe!
If you haven't explored LinkedIn's groups, boosted posts, or paid advertising before, the team at iMission Institute can help you get started!
Notify Your Network and Publish Consistently
When you create your first LinkedIn newsletter, be sure to invite all your connections and followers to subscribe to it.
You can choose to publish daily, weekly, or monthly, depending on your capacity. However, you should aim to create a newsletter at least once or twice per month if possible. Consistency is important.
Engage With Your Readers
Once you get into the rhythm of publishing your LinkedIn newsletter, make sure to focus on community engagement. You can sign up for real-time comment notifications, so it's easier to keep up with your responses and engage readers in meaningful ways.
Track Performance and Adjust as Needed
LinkedIn's analytics enable you to track the success of your newsletter over time. With this information in hand, you can assess what kind of content is performing best and helping you reach the most people.
Reach New People with a LinkedIn Newsletter for Your Nonprofit Today
A LinkedIn newsletter is yet another tool to add to your brand-building and content strategy toolbox. By using the high-quality content you're already creating, you can reach new people, attract more donors, and retain current supporters.
If you want help leveraging the power of a LinkedIn newsletter and repurposing your content to connect with more people, contact the iMission team!