You just added a new donor prospect to your database. Perhaps a board member gave you the name and email, or maybe they came to a community or online event. What's important is that you communicate with these new contacts quickly and effectively, so that they are more likely to support your organization when you make an ask.
For many organizations, their email communications with prospects is mild-mannered and ineffective. By harnessing the power of the prospect orientation email series, you can transform every-day email into the "superhero" of your fundraising efforts. With this email series, you're taking a new prospect on a journey. The goal is to introduce new prospects to your organization. You need them to understand its mission, the work you do, who you help, and what you've accomplished. That way, at the end of the sequence, when you make a clear request for support, they are very likely to give. iMission's video on the 7-email system explains the process step-by-step.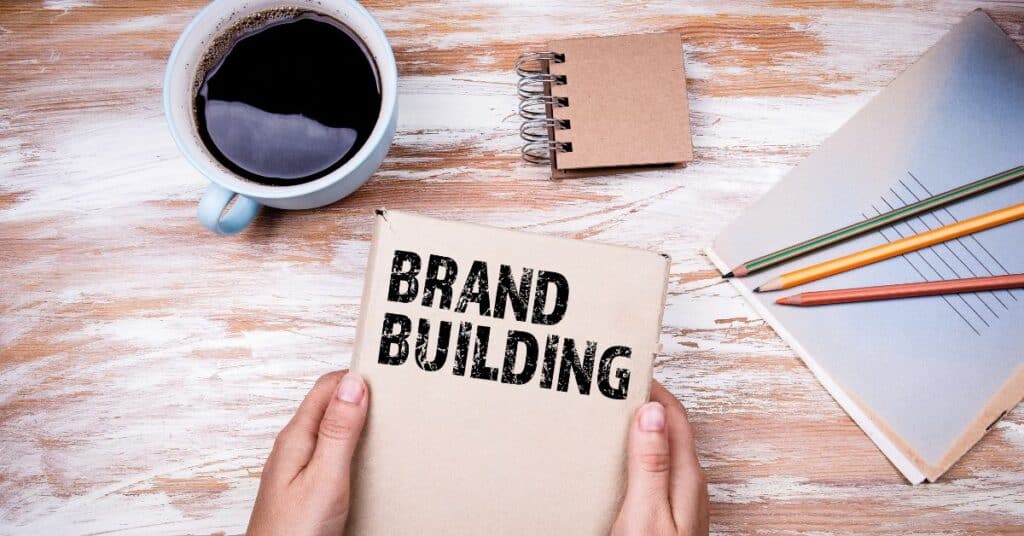 The Power of the 7-Email Branding System
This set of emails should be carefully crafted with the goal of sending out the same series of emails to each new subscriber in your email list. In order to tap into the donor-generating "superpower" of the sequence, it must involve 7 emails sent over a 30-day period.
Your first reaction might be: "7 emails? That's too many!" Seven emails will be intrusive and turn off many of your prospective donors, right? The answer is no – and yes. Some will opt-out, either unsubscribing from your email list or ignoring what you're sending. But that's exactly what you want to happen. The people who opt out early were the least likely to ever become supporters. With 7 emails in 30 days, you start what marketers call "prospect" or "lead" qualification.
Qualifying prospects is about identifying the people who are most likely to become supporters. By qualifying your new contacts, you're better able to focus resources and get a very positive return on your development efforts.
There's another critical reason for 7 emails in 30 days: it's a time-tested rule of advertising. People need to see your name and message a number of times in a relatively short period of time before it actually takes hold in their consciousness. You've likely seen a TV or online ad multiple times during a program. While this can be annoying, the research has shown again and again that you're more likely to remember what's being advertised if you see it more than once. Seven emails in 30 days strikes a good balance between breaking into the consciousness of a qualified lead and being annoying.
Person-to-Person Connection
The first thing you want to think about in creating an effective email series is: "Who is the email from?" You want these emails to come from a specific person in your organization and not just the organization itself. An email that comes from an organization is much less impactful than one sent from a real person in the organization. It's much less likely to be read and even less likely to be acted upon.
Decide who will be the voice of the email series: your executive director, development director, board president, etc. The important thing is to put a name, voice, and maybe even a face to the emails, because the goal is to create a connection that feels personal. If possible, the emails should come from an email address that uses the sender's first name and the name of the organization. For example, Lois@freepress.org or Clark@truthandjustice.org. This helps create a personal connection while reinforcing your organization's name. Studies show that using a first name like this can increase the rate at which people open your emails by about 15 percent.
The Elements of a Good Orientation Email
Create compelling subject lines. Subject lines are like headlines in that they should do two things – capture people's attention, and get them to read on. A good subject line is interesting, not bland. It should speak to prospects' interest and create curiosity so they have a reason to open the message. It should be under 50 characters and include a number when possible
Some examples of great subject lines:
"Three Lung Cancer Facts Every Doctor Wishes You Knew"
"What You Need to Know About Homelessness in Our City"
"The #1 Reason Patients Trust Mount Sinai Hospital"
When writing your subject line, remember to ask yourself: Would I notice and want to open this email?
2. Place key branding elements at the top. All of your emails should include your organization's logo and tagline right at the top of the email. This not only makes the emails look more professional and credible, but if you have an effective logo and tagline, it also helps reinforce your message in your prospect's mind.
3. Keep it short and punchy. Once you've gotten a prospect to open your email, there's an understandable desire to fill that email with content. But that's exactly the wrong strategy. Don't overload them. When it comes to orientation emails, short and punchy is more effective. At most, you want to aim to keep orientation emails under 300 words. You'll still be able to create strong and compelling content that interests the reader, but you'll simply have to be quick and direct about it. Remember that this is all about the power of the sequence. The sum is greater than the parts. Taken together, the new prospect orientation email sequence will deliver a total of around 2,000 words. Each email is a single brick that, when combined, will build a strong wall.
4. Use Links. If you have something that you have to tell prospects that simply can't be told in under 300 words, you can get around the word count limit by offering the prospect the opportunity to learn more by following a link. Just as the headline gets you to read more, the content portion can function like the overview of a story that appears on the front page of a newspaper. By clicking on a link, the prospect can go to your website, social media post, or other site where they can get a more detailed version of the story. Links can also offer other engagement opportunities like signing a petition, downloading a report, or registering for an event. Make sure you're using digital tools to track who's clicking on each link. This data will help you see what your prospects are really interested in and help you to craft better emails. It will also let you know which prospects to focus your donor development efforts on because when you see someone who opens every email and clicks on every link, you've identified a highly qualified prospect. You want to make sure you focus your attention on them.
Create a Giving Opportunity
Don't ask for a donation until email number 7. You're working up to making your ask by building a relationship. Don't ruin that process by asking for their support until they're ready. Only the last email in the sequence will be a direct appeal for support. But – that doesn't mean that every email shouldn't offer the prospect the opportunity to easily give if they want to. That's why every email should end with a medium-sized "donation welcome" button or link, centered right below the signature line of the email.
Images: To Use or Not to Use?
Images can be worth a thousand words and evoke strong emotions. A survey conducted by Hubspot, a leader in email marketing, concluded that many people prefer to receive emails that are image, rather than text, rich when receiving emails from companies. But many of the best nonprofit email appeals don't use images in the body of the email at all. So, when it comes to images, don't feel compelled to include an image in every email. Instead, use images carefully and selectively.
Studying Good Examples
The Environmental Working Group is an example of a non-profit that uses email outreach and fundraising effectively. This organization sends out emails that are signed by the same individual – Jose – from the organization. One subject line, "Not Worth the Risk," tells us that Jose has something important to share with us. The logo and tagline are front and center at the top of the messages. And the emails are personalized to the recipients. The text in the emails generally comes in just under that 300-word maximum. This particular email speaks about toxins in our foods. The body of the email includes a link to sign a petition on the topic. EWG doesn't use images in every email, but when it does, it's a compelling picture that tells a story. No financial appeal is made in any email except the seventh in the series, but there is a clear giving opportunity at the bottom of the email – seeming like an afterthought. The central message is to join with EWG to create change.
Harnessing The Power of the Sequence
The power of the orientation email sequence doesn't just come from sending 7 emails over 30 days. It comes from sending the right emails in the right sequence to orient the prospect so that in the end, they're going to respond to your request with a donation. It's important to follow the sequence as closely as you can. Don't change the order around, insert additional messages, skip any emails, or alter the schedule.
Whatever you do, don't make an appeal until email #7. Over time, you may choose to look at your email data and make small changes to the overall sequence. For now, though, trust the process and follow this formula as closely as possible from email #1 through email #7.
The 7-Email Branding Process Explained
Day 1: The First Email
Once you have a new prospect's email address, it's important to send out your first email to them immediately. You've opened a door to their consciousness but the longer you wait the more likely that door will shut and the less likely they'll be to even open your email.
The first email should include three critical components:
It should remind people of how your organization obtained the email address. If the email was provided by a board member, you'll want to make note of who provided the email and why. If the contact was first engaged during an event registration, remind them of the value they'll be receiving by engaging. If they signed up for a webinar, remind them of the panelists. If it was for an ebook download, highlight a few benefits the prospect will get from reading it.
Thank the prospects for their interest.
Invite them to join your nonprofit on its mission.
Establish the voice of your organization. This will often be the longest email in the sequence, but make sure you still stay within the 300-word range.
Day 5: Email 2 – The First Dance
When you first meet someone, there's nothing more boring than focusing only on yourself. Think of the second email in the sequence the same way.
Don't talk on and on about yourself, talking "at" the prospect.
Rather, invite them to "dance." It's all about getting a prospect to do something simple with you and your nonprofit.
Signing a petition is an easy ask.
Invite the prospect to tour your office, or schedule a call with a board member so they can learn more about you and what you do.
Frame your "first dance" request in the context of important missions you're working on today.
Day 10: Email 3 – Appeal to the Emotion
Here, focus on the emotional story that explains your impact. In a few sentences, outline a challenge and describe a personal success story. Think about telling an individual before-and-after story rather than focusing on how your organization achieved the success. Make it about the person, and not your nonprofit, because people care about people and not organizations.
This email is a great time for an image, but don't expect the photo alone to create the emotional effect. Combine the power of a powerful photo that expresses success along with a short testimonial on how your efforts succeeded in changing lives. You can also use a link to a page that illustrates how your nonprofit is achieving success. This page can get more specific about your services and programs.
Day 15: Email 4 – Appeal to the Rational Mind
This email is also about emotional impact, but it contrasts to the third email, which told a story. This email appeals to the rational and logical. You'll be using cold, hard numbers and facts. Don't just fill the email with facts and figures or present the prospect with complicated spreadsheets. Use just a couple of your most powerful examples to show your successes.
Use simple graphics like charts or graphs, which really make the data come alive. If you want to include a link here, it should be to something that reinforces the rational point of the email, like a report that expands on the data that's shown in the email.
Day 20: Email 5 – Join the Community
The fifth email is all about your community. People have many options for choosing which nonprofits they'll support. A draw for many donors is the opportunity to join a community of like-minded people that are working together to make change. In this email, you should appeal directly to the supporter's desire to make an impact. Highlight key events and volunteer activities that you'll be hosting over the next year. Make sure to edit and update this email so that its focus remains on upcoming, rather than past, events. In this case, your link would lead to the event registration page.
Day 25: Email 6 – Future Impact Together
It's important to remember that potential donors will support you because of the impact that you're going to have in the future. They aren't interested in simply rewarding you for the impact you've had in the past. Use email #6 to focus on the impact that you'll be making over the coming months and in the current year. You can focus on one particular initiative in the email, and then provide a link to the page on your website where you would go into greater detail about your organization's plans for future impact. Use this link as an opportunity to communicate who else has supported your organization, including foundations or an influential person in the community. You're conveying that they too can join a community seeking to make our world a better place.
Day 30: Email 7 – The First Ask
This email is the message that all the other emails have been building to. This is the email where you're going to make an explicit appeal for the prospect to support your organization. The "First Ask" email is written with one purpose in mind – to move as many prospects as possible to make their first gift of support. You've spent 6 emails making your case, orienting the prospect to your organization. They understand your mission and your impact. Keep your appeal brief now. This is the time to move them to action with a clear ask.
Tips for the "First Ask" email:
Be Direct. In the subject line, make it clear that in this email, you're asking for their support.
Make a clear ask. Don't just mention a need or imply that you want their support. Using clear and plain language, explain the need and ask them for support.
Create urgency. Show them that by acting now, their donation can have an important impact. This is where you might tell them about a donor who is matching the contributions of a new supporter. You can also explain why acting now is important, like providing shelter for the homeless in the dead of winter, or providing scholarships at a summer camp for inner-city youth.
Keep it short. You've made your case over the previous 6 orientation emails. Now it's time to stay focused on the appeal.
Create a low hurdle. Ask for a small amount, and make it very easy for them to give. With online engagement, nonprofits are pushing down the amounts they're asking for. It's only after people have clicked through to enter their credit card information that you want to show a donation form with the opportunity to donate much more than the low amount you originally asked for.
Summary
Your donor prospect orientation 7 email series should reflect the style, feel and priorities of your organization. The content you send should be specific to your nonprofit and its mission. But it's important that you follow the specific structure and schedule that you've learned.
Send these emails from a specific person in your organization with a compelling subject line.
Put your logo at the top of the email and keep the content short.
Make sure every email offers the prospect a simple way to give, but do not in any other way as the prospect to give until the seventh email.
Both the structure of the series and the schedule have been designed according to proven best practices in marketing methods.
In order to properly orient your new prospects, follow the schedule and subject for each email exactly.