Zooming has become as common as Googling or Facetiming. For nonprofits and commerical businesses, Zoom became a powerhouse during the pandemic. Even now, it remains a powerful way to connect with staff, donors, clients, and other stakeholders. And Zoom-related data and information – like who registered or attended a webinar – can provide your nonprofit with critical information about community interest and engagement. Capturing that information in one place – like a Salesforce Nonprofit Cloud CRM – over time and tied to specific individuals is even more powerful. Leading nonprofits are using this information to raise more money and service more people.
The challenge is to quickly and easily move Zoom data into Salesforce without error. There are a number of different integration tools that allow the syncing of this data without much fuss.
Here are four integrations that can help organizations like yours manage and retain registrant and attendee information when working with Zoom Webinars and Salesforce.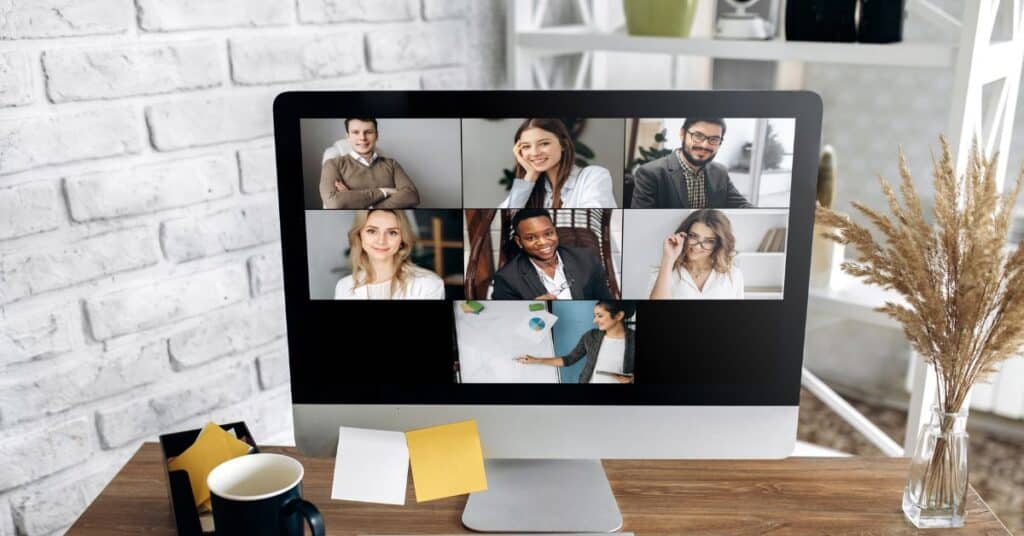 Zoom's Own Salesforce Integration App
Zoom's free integration into Salesforce makes transferring data easy. This application is downloaded from the Salesforce AppExchange and accessed directly in your Salesforce instance.
This app is best used when you only need to track registrants and attendees. It can be used to create leads and put those leads in a Salesforce campaign that the app creates automatically.
The Zoom integration with Salesforce also will allow you to start and schedule meetings directly within Salesforce. You can quickly set up Zoom meetings with leads and view your scheduled Zoom meetings. Great stuff!
This app also has limits. It cannot create contacts or update current contact info. Sure, you can get around this through the Salesforce lead to contact conversion, but that can be a real headache when you have 10s, 100s, and even 1000s of webinar registrants.
It also does not capture more detailed Zoom information in Salesforce, like how long someone attended the webinar, poll information, questions asked or chat conversations, you'll find this application lacking.
This app also is not able to sync custom fields from Zoom Webinars to the Salesforce Nonprofit Cloud. But remember, it's free.
More information on the installation and capabilities is here.
Zfusion: Seamless
Zfusion is a relatively new paid app with great customer service.
Zfusion provides the ability to create not only leads, but also sync with existing or create new contacts. This can be a big time saver.
At the time of publication, Zfusion is the only Zoom – Salesforce Integration app that allows you to track how long registrants attended your webinar.
The app automatically creates a Salesforce campaign every time a webinar is created and adds registrants and attendees as campaign members in real-time. It also can connect the webinar campaign to a parent campaign.
Another great feature for paid webinars is that Zfusion can create Opportunities for paid registrants and track them throughout the entire process.
Pro Tip: Zfusion is recommended for organizations that want more functionality than the Standard Zoom App and prefer to have a support team behind you. P.S. If you're a nonprofit, ask for their Nonprofit discount!
More information on the installation and capabilities is here.
Zapier: Middleware Tools for Many Integrations
Zapier is a powerful paid web integration tool used across many different apps, including integrating Zoom and Salesforce. It allows you to add registrants to a campaign as contacts, or as leads. With more functionality and customization than Zoom's own integration app, Zapier is definitely an appealing option. Zapier's functionality within Salesforce also allows you to add meeting registrants into your Salesforce instance as a Lead or Contact. Beware to check the integration often because sometimes the "Zaps" (the action in which you choose to send data from Zoom to Salesforce) can get disconnected and depending on the volume this can be a hassle to manage.
More information on the installation and capabilities is here.
Salesforce Marketing Cloud Account Engagement (Pardot): Automation Power App
Pardot, or what is now known as Marketing Cloud Account Engagement (MCAE) is a powerful marketing automation tool that allows you additional functionality over and above the other apps listed in this article. MCAE is a whole toolbox of capabilities including email, web tracking, segmentation, and much more. If you have invested in MCAE, look to the Zoom capabilities. They are cool and extensive, but if it's only the Zoom – Salesforce integration that you are seeking, this is probably much more horsepower than is needed.
More information on the installation and capabilities is here.
Wondering if Salesforce should be in your nonprofit's future, then check out our article, 5 Reasons Why Salesforce Is Right for Your Nonprofit.
iMission Institute is a strategic Salesforce consultancy working exclusively with nonprofit organizations.