Free. Salesforce gives nonprofits TEN free user licenses. That's attracted many nonprofits to Salesforce.
But, let's be honest. When it comes to technology, nothing is really free. Making the technology work is an investment that takes time, effort and resources. Think of the free licenses as a bonus to these five reasons why Salesforce is right for many nonprofit.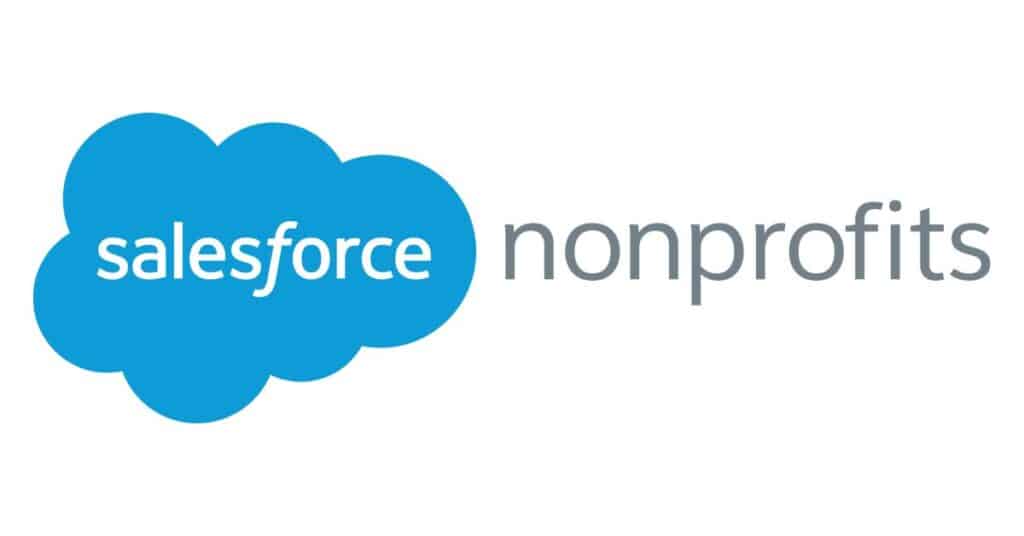 1. Salesforce is powerful.
Big is not necessarily better, but in this case it is. It means that this platform is constantly being updated, upgraded and improved….with resources and testing that far outstrips anything close to what is being invested by other providers of donor management and fundraising software.
2. Salesforce is open-source.
Because of its scale, thousands of applications are being developed, not by Salesforce itself, but a growing community of developers and users. Many of these applications are free (or low cost) and simple to use….like the ones that integrate Constant Contact, MailChimp, Eventbrite, Quickbooks and Gmail to Salesforce. The data from all these applications will flow into Salesforce – the unified database – and your nonprofit will be able to act faster, with better information and significant time savings.
3. Salesforce has a community of support.
There is an incredible community of nonprofit staff from around the globe that come together online and offline to learn from and support each others use of this platform. Check out the Power of Us, the online hub for Salesforce.org customers, partners and staff. It's a place for you to get answers, build your Salesforce skills, share your expertise & connect with others in the nonprofit, higher ed & K-12 sectors who are using Salesforce!
4. Salesforce has a deep talent pool.
Over 40,000 nonprofits are now using Salesforce for Nonprofits. That number is climbing every day. That means the number of development officers, communication directors, I.T. professionals, and even accountants with Salesforce experience has become rich and diverse.
And because Salesforce is a constituent management system and not just a donor management system, you'll also be able to recruit people with Salesforce experience from the for-profit and public sector.
Together, this dramatically improves the likelihood that your new hire will be able to hit the ground running.
5. Salesforce is an organization builder.
Salesforce can become the data backbone that the entire organization can use. That can make it so much easier for all your staff members to come together for impact and effectiveness. And thousands of nonprofits are taking Salesforce way beyond donor management. Nonprofits are using Salesforce for case management, volunteer organization, advocate mobilization, and outcomes tracking. One data platform that the entire organization can learn to use. No more exported spreadsheets from one department's system being uploaded to another's… Just seamless integration across your entire organization.