As cyber attacks grow more common, passwords no longer provide sufficient safeguards against unauthorized account access. Salesforce Multi-factor authentication (or MFA) adds an extra layer of protection against threats like phishing attacks, increasing security for an organization's data.
Salesforce has had a MFA tool for a number of years, but is now requiring all customers to use its multi-factor authentication application. It is a simple process to set up MFA on your Salesforce account, but it involves a few steps taken in a specific order. It shouldn't take more than 2 minutes for each user to complete.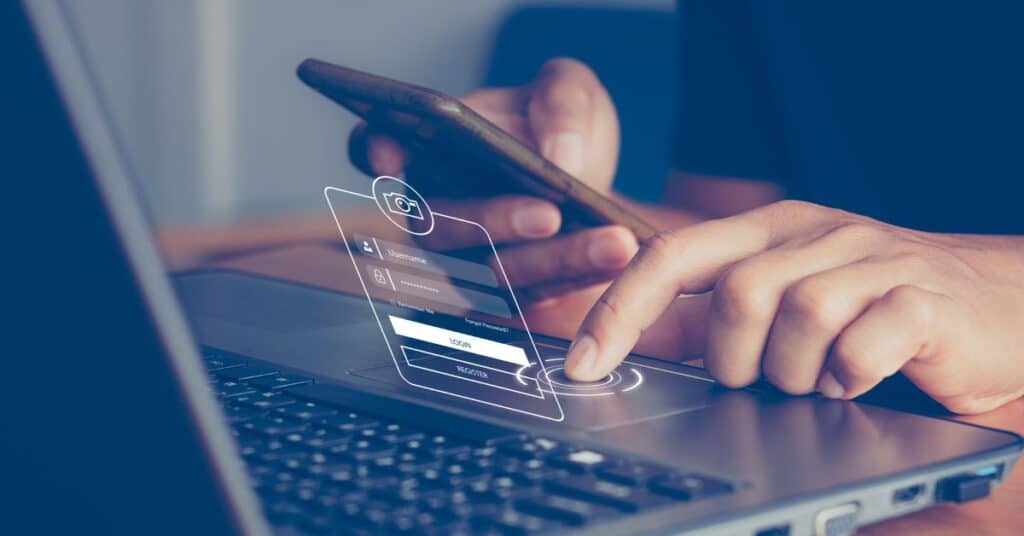 What is Multi-Factor Authentication (MFA)?
MFA requires users to prove they're who they say they are by providing two or more pieces of evidence – or factors – when they log in. One factor is something users know, such as their username and password combination. Other factors are verification methods that the user has, such as an authenticator app or security key. Think of your ATM card. You have the card in hand and then provide a pin which is known to you.
Step 1: Download the Authenticator App on Your Mobile Device
Step 2: Notify Your Salesforce Administrator that You've Downloaded the App
The Administrator will enable the MFA connection with your Salesforce account and notify you when this has been completed. Once confirmed, then you can move onto Step 3, but not before.
Step 3: Login to Salesforce Once MFA has been Enabled
1. Go to your Salesforce login page and enter your username and password. You should now get a second screen asking for more information.
2. On your device/phone, open the Salesforce Authenticator App and click Add an Account. A unique two-word phrase is generated.
3. Go back to your computer and enter that phrase in Salesforce and click Connect.
4. On your phone, you will now be sent a notification from the Authenticator App to verify that the person connecting is you.
5. Click Connect and you get a message that your "Account has been Added".
6. Close out/log out of Salesforce.
7. Log into Salesforce again using your username and password
8. You get a message to "Check your mobile device"
9. On the Salesforce Authenticator App on your mobile device, you will get a message with your details verifying this is indeed you logging in
10. You should also get a message to 'Approve your location'. Choose Always and your device should be remembered and make the process faster.
That's it! From now on you'll need to use MFA to log into Salesforce.
About the Author: Camille Gutherie is the Director of Operations at Social Partners Venture CT. Among her many responsibilities, Camille serves as the Salesforce Administrator. Camille draws upon her diversified career experience to provide robust oversight of SVP's internal functions to ensure sound financial management and organizational operations to facilitate SVP's execution of its mission.