Learn About Our Quick Salesforce Implementation Techniques
Salesforce can help your team work smarter not harder and really do more with less.
First 10 licenses FREE

  Over 40,000 nonprofits already have secured their licenses.

Open-source & cloud-based

  Put your nonprofit on the platform that truly captures the power of digital technologies. That's what the future of data is all about.  Don't be left behind.
Use apps your team already loves  Are you  using Constant Contact, MailChimp, Eventbrite, Gmail or Action Network?  These all integrate directly with Salesforce.  In fact, thousands of other apps can be quickly integrated… often at no cost!

Powerful security and sharing model

  Salesforce is used by organizations with very high levels of concern for data security. Yet, Salesforce is a silo-breaker providing powerful ways to share data across your organization without compromising confidentiality.

Strong and growing community

  This community gathers on a supportive online network called the Power of Us HUB to share successes and solve challenges together.
Is Salesforce Right for Your Nonprofit?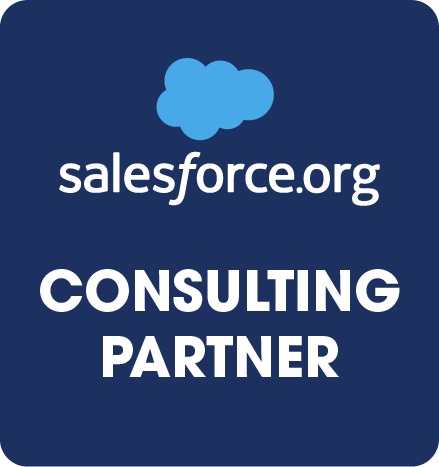 iMission as Your Nonprofit's Salesforce Consultants
iMission works exclusively with nonprofits in their efforts to tap the power of digital technologies for good.
Working with our clients, we are always looking beyond the fundamentals. Together, we will use the Salesforce platform to deliver measurable gains for resource generation, community-building, and brand development.
Why Salesforce for Nonprofits?
Your nonprofit might have reasons choosing other platforms, but once you move to Salesforce, you'll discover, again and again, why nearly 40,000 nonprofits already have.
SalesForce for Nonprofits
Smart Starts for Measurable Impact
Implement
Get Salesforce up and running quickly, with the right data imported and your team trained.
Activate
Use the built-in tools for donor fundraising, volunteer and grants management, reporting and more.
Integrate
Connect Salesforce to leading email, payment processing, events and fundraising software.
Automate
Improve effectiveness across the organization through enhanced data management and automation.