Need New Donors?
Learn the power of digital prospecting and discover your next generation of new donors
Does your nonprofit need new donors?
Thousands of people are interested in the issues your nonprofit is tackling. They care about the programs your nonprofit delivers. They are concerned for the people it serves. But very few will give donate when they first discover your nonprofit. This is because there is a gap between their interests and their belief in your organization.
Inexpensive technologies are giving nonprofit new tools to bridge this gap. Building this bridge starts with establishing effective two-way communication, like an email. In this class, you will learn to use No Cost Action Items, specifically webinars, petitions, and ebooks, to get large numbers of the people interest in what your nonprofit is doing to provide their contact information – at no cost to you or them.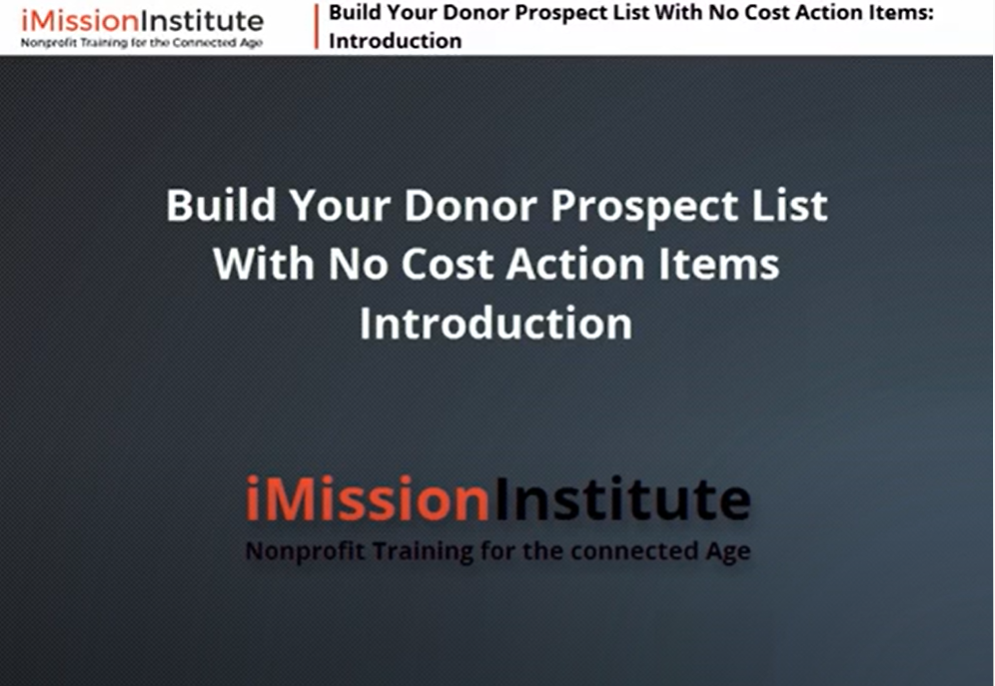 Have Questions?
Give us a call, or email us.
office phone: 203-747-8042
info@imissioninstitute.org