Disappointed in your Google Ad Grant's Performance?
Find out how to unlock the power of a Google Grant in a fast-moving webinar on October 26 at 2:00 EST.
In this free webinar
you will learn:
How to find your next generation of donors

New ways to connect with thousands of supporters

Find new avenues

Discover new clients who need your help
If you've already got a grant but are having trouble managing the details, join this webinar!
Who should attend?
Specialists, managers and directors of fundraising, development, volunteers, communications, and marketing.
Who we are and what we do
Need More Information? Contact us at info@imissioninstitute.org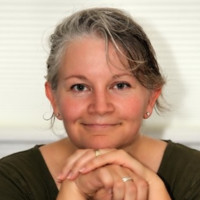 As the Digital Communications Director for iMission Institute, Lisa is certified in Google Ads and has deep experience in helping nonprofits navigate ad grants and the Google for Nonprofits ecosystem. As a professional marketer and content creator, Lisa has over 25 years of experience in crafting and executing messaging and marketing campaigns. Certified in multiple DEI best practices, Lisa enjoys assisting nonprofits to voice their theory of change, and grow awareness for their unique message.

We are nonprofit consultants helping generate vital funding and building communities for change. Our expertise lies in helping nonprofits transform by embracing digital technologies. Things we do: create effective and impactful web design, implement Salesforce for Nonprofits to streamline processes and increase fundraising effectiveness, craft successful SEO/SEM, email, peer-to-peer, social media and Google Ad Grant campaigns for donor base expansion, magnify growth funding opportunities, develop grassroots advocacy campaigns, and more. We work with nonprofits small and large to focus on how smart use of technology can amplify and grow your message, doing good, better.