Each year, thousands of volunteers across the country become certified by the IRS to provide free tax preparation services for low-income families, the elderly, military families, the disabled, those experiencing homelessness, and the incarcerated. The Volunteer Income Tax Assistance (VITA) IRS certified program provides much-needed income to these groups of people in the form of tax refunds, Earned Income Tax Credits, and other Federal and State programs. These people rely on this income to survive.
In 2020, the COVID-19 pandemic shut down approximately 60 in-person Volunteer Income Tax Assistance (VITA) sites in Connecticut.
This left thousands of families in Connecticut without access to these free tax filing services that served as a gateway for low income families to Earned Income Tax Credits, COVID-19 relief funding (stimulus checks and PPP payments) and Child Tax Credits.
No in-person tax prep sites meant no benefits for families already living on the edge.
A CT-based VITA team came together to form SimplifyCT to develop and deploy a digitally-powered solution that brought enhanced, streamlined services to families across CT.
iMission was retained to market this innovative service. Beyond generating awareness and interests, iMission was tasked with the challenge of developing the campaigns that built the trusted brand such that people would share the personal information required for both State and Federal tax filing, unlocking financial benefits for low-income CT residents.
Highly targeted, highly measurable initiatives, quickly launched, developed and refined for effective engagement. This approach integrates search marketing, app ads, social media marketing, online community organization, email marketing and text marketing. It also informs messaging to be used in more traditional media channels to the targeted audiences.
With the pandemic raging around the country, SimplifyCT needed a contactless, risk-free way to deliver service to people in Connecticut. Veterans, the disabled, Senior citizens, single parents, and those with language barriers – all needed to be accomodated in unique ways. Using a digital-first approach allowed iMission to craft effective campaigns, providing necessary service to every demographic group — safely, comfortably, and efficiently. 
Network marketing, online or in the community, remains one of the most effective ways to generate interest, trust, and to inspire people to act. Drawing on key principles of social network analysis and community organizing, network marketing provides a powerful approach to better assure a diverse audience.
Networking is the smart use of every resource you have to make the biggest impact possible. iMission helped SimplifyCT develop outreach campaigns to expand exisiting relationships, deepening community ties, while simultaneously building new relationships with organizations and individuals across the country.
Traditional media outlets were used to augment the digital-first approach, reinforcing campaign messaging and calls-to-action.
Through a closely-monitored campaign of CT media placements, combined with email, text, Google search ad and phone center support, SimplifyCT was able to reach hundreds of thousands of low-income CT residents, raising awareness and bringing in new tax filers across the state.
We built a mobile-enabled website for SimplifyCT.org, including accessibility features, a chatbot, integrated web forms, and automated communication workflows.
Many elderly or disabled individuals living in Connecticut were left stranded when the tradition in-person VITA sites shut down. Using state-of-the art integrations and design elements, SimplifyCT's website allowed thousands of home-bound individuals to file their taxes from the safety of their homes with contactless online service. 
Designing and executing successful outreach efforts to nonprofit colleagues, cities and towns, libraries, senior centers, and individuals.
Through a wide-ranging outreach effort, SimplifyCT was able to build a coalition of partners, including the Governor Ned Lamont's Office, Connecticut State Departments of Social Services and Department of Labor, The United Way, Libraries, Senior Centers, Municipalities, and other community based nonprofits.  
Using Salesforce's Nonprofit Success Pack and Programs, SimplifyCT identifies and contacts thousands of low-income CT residents to help them file their taxes. Smart use of data keeps filers safe and secure while providing key benefits to them.
Using the immense power of the cloud-based Salesforce for Nonprofits, iMission assisted SimplifyCT to build an Outreach Console that supported the Call Center team, and helped provide pivotal metrics on campaign performance and overall program success rates at every point in time. 
Integrated digital telephony allows SimplifyCT's call center team members to automatically update data in Salesforce while providing best-in-class Customer Service
Integrating a digital telephony system into SimplifyCT's Salesforce database enabled Caller-ID functionality, customized messaging, and the ability to contact tax experts instantaneously. Whether used on a phone, tablet, or desktop, the flexibility of the digital phone system application allows support personnel to work from anywhere, delivering excellent customer service from anywhere. 
From mass email, responding to phone calls, sending a peer-to-peer text campaign, or creating social media campaigns, SimplifyCT's team uses fully integrated communication tools to stay in touch with each other – and their clients.
Communication is critical to every team. When your team is responsible for delivering financial benefits to families in crisis, your communication needs to be transparent, immediate, and effective. The iMission Institute team helped SimplifyCT deliver targeted, clear, efficient messages across multiple platforms, bringing service and assistance to thousands of families.
Cutting-edge cloud-based solutions capture critical data, gather relevant reporting, and allow SimplifyCT to make changes on the fly, making the biggest impact possible.
Tax Returns Filed by SimplifyCT's Team
Total Tax Return Dollars Paid
Total Earned Income Tax Credit Dollars Returned
Total Child Tax Credit Dollars Returned
Total Combined Dollars Paid back to CT Residents
"Many Connecticut families deeply affected by the COVID-19 crisis are unfortunately not receiving the financial support they are entitled to by the CARES stimulus, Pandemic Unemployment Assistance, or other government programs. I applaud the work that VITA is doing to get our citizens the financial help they need and deserve."
Here are just a few examples of the display ads, social media and email campaigns sent out as a part of the bilingual multi-channel awareness campaign targeted to low-income individuals: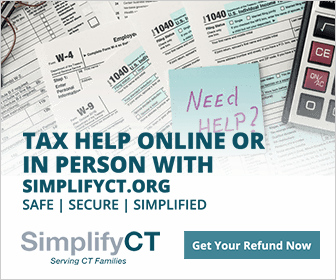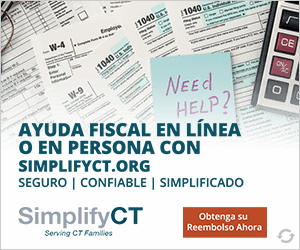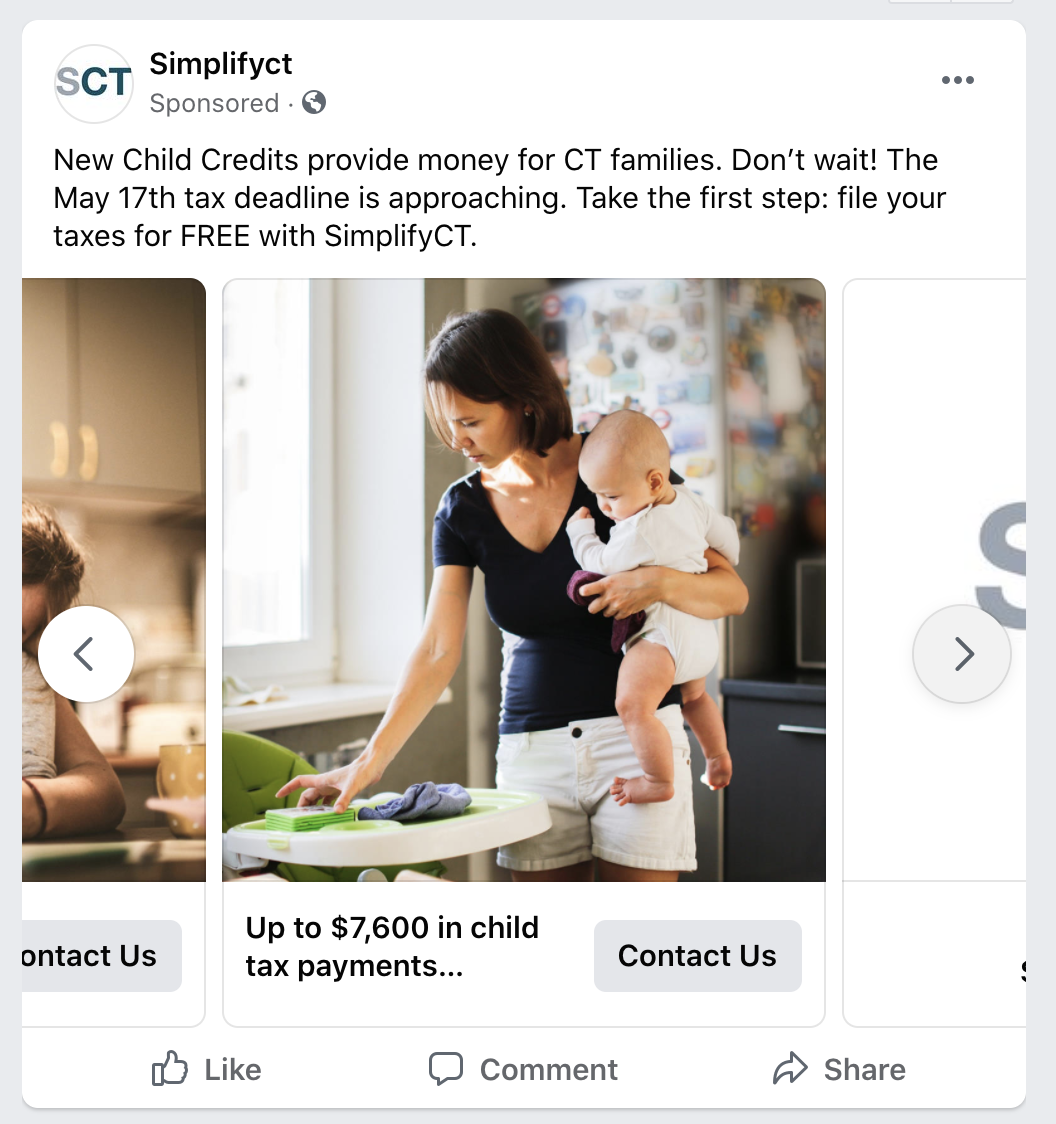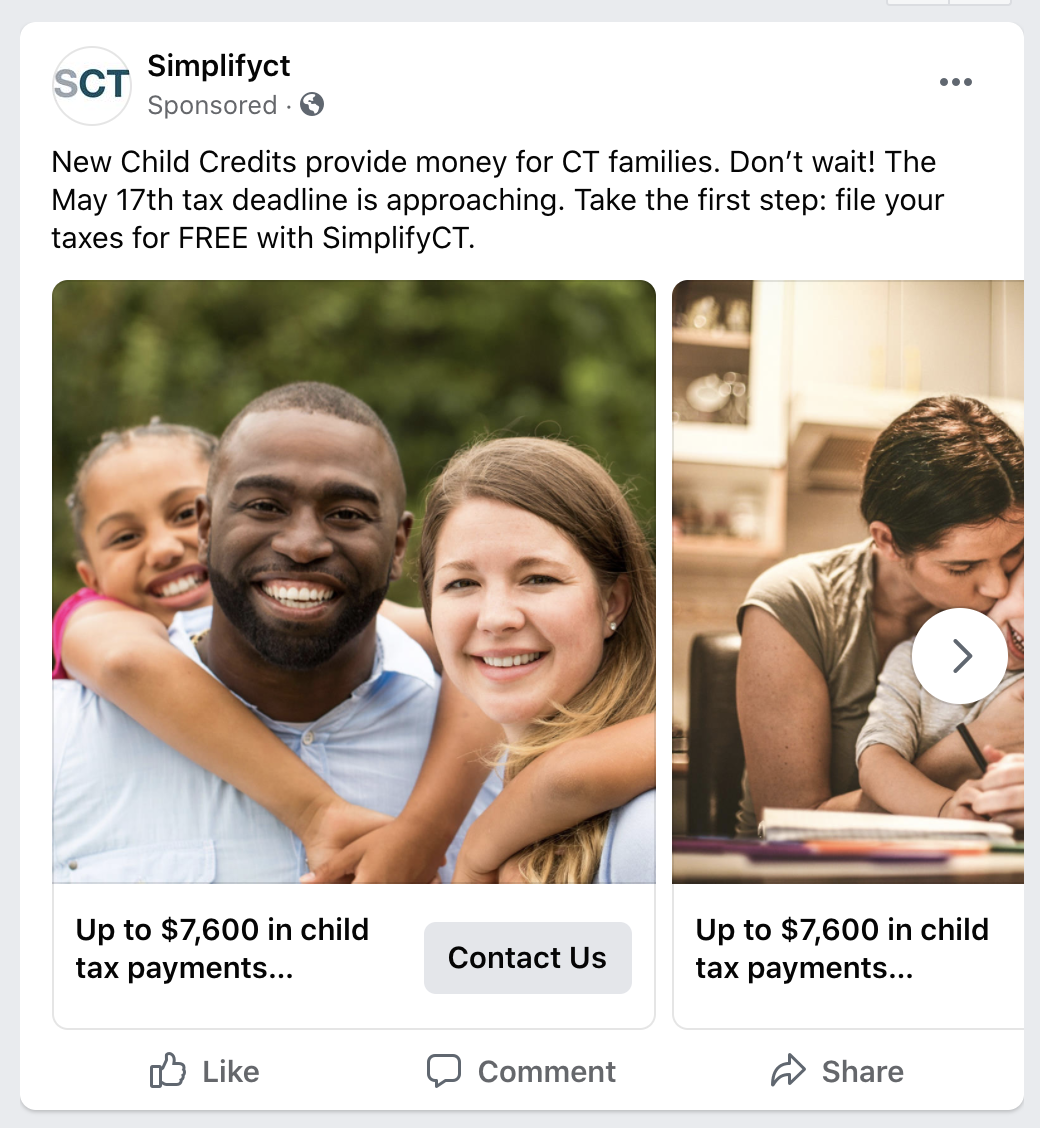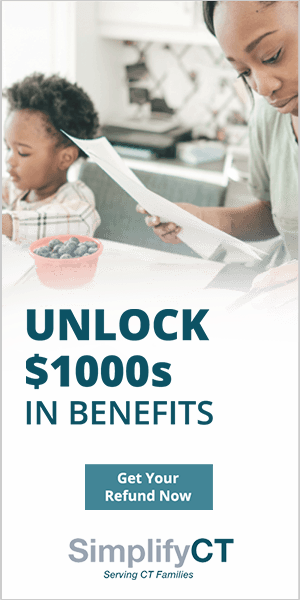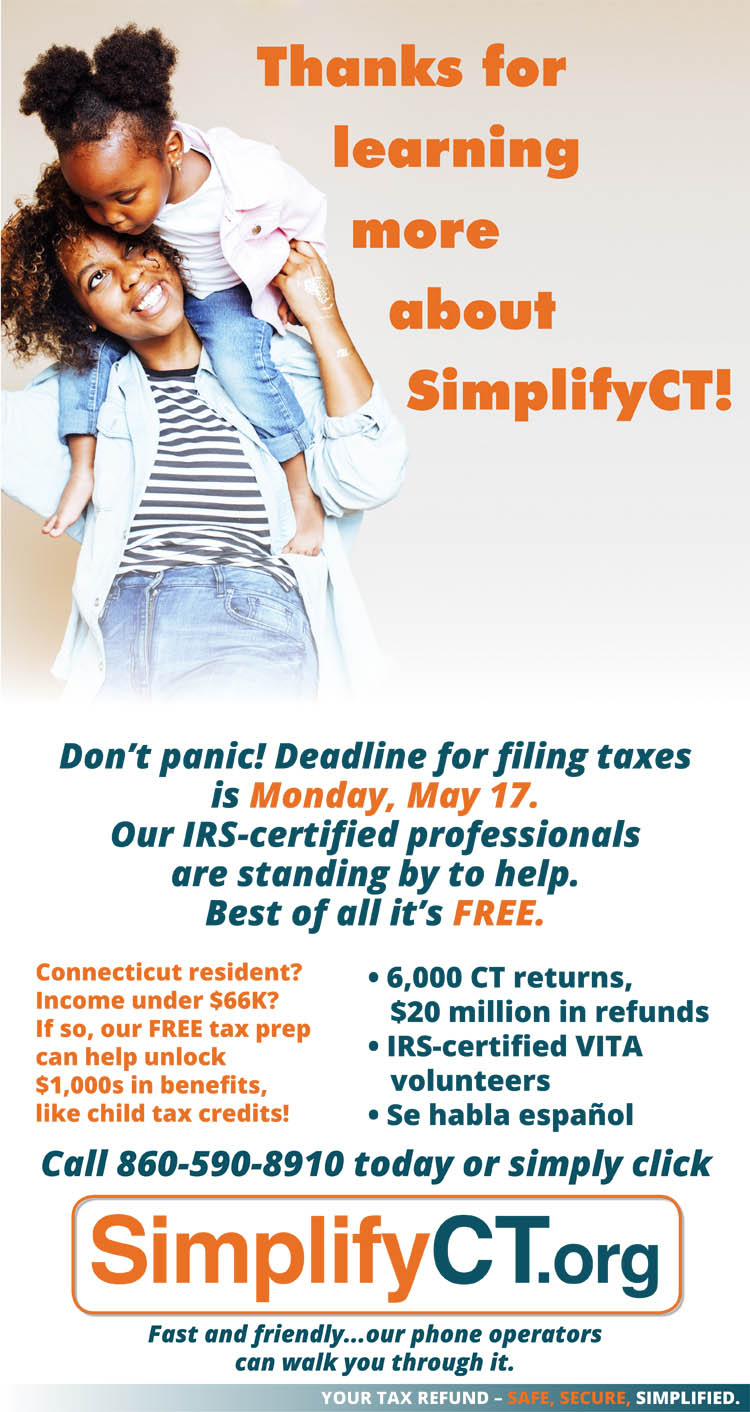 The right solution at the right time. Contact us to learn more about how digital solutions can be put to work for your social sector organization.
About iMission Institute We are nonprofit consultants helping generate vital funding and building communities for change. Our expertise lies in helping nonprofits transform by embracing digital technologies. Things we do: Create effective and impactful web...
read more
iMission Institute is pleased to announce that Lisa Evans has been named Director of Digital Communications. Lisa joined Rob Leighton and the iMission team in early 2020 as a Digital Associate, and quickly set to work managing and developing marketing campaigns,...
read more